We're very excited to announce the cast and creative team for the 30th-anniversary production of Jonathan Harvey's iconic coming-out and coming-of-age play, BEAUTIFUL THING.
Raphael Akuwudike (Romeo and Juliet, Almeida) and Joshua Asaré (Sundown Kiki, Young Vic) play Ste and Jamie alongside Trieve Blackwood-Cambridge as Tony, Shvorne Marks as Sandra, and Scarlett Rayner as Leah.
Director Anthony Simpson-Pike (Grenfell: in the words of the survivors, National Theatre; The P Word, Bush Theatre) said, "Beautiful Thing is an iconic queer story that holds a special place in so many people's hearts. Many people saw their own stories on stage and screen for the first time. In its 30th anniversary year, I feel excited for people who look like me to see their own stories reflected on stage too, to feel that same stirring of recognition in this seminal piece. Black queer people have always been around, this beautiful story of discovering your true self and falling in love belongs to all of us."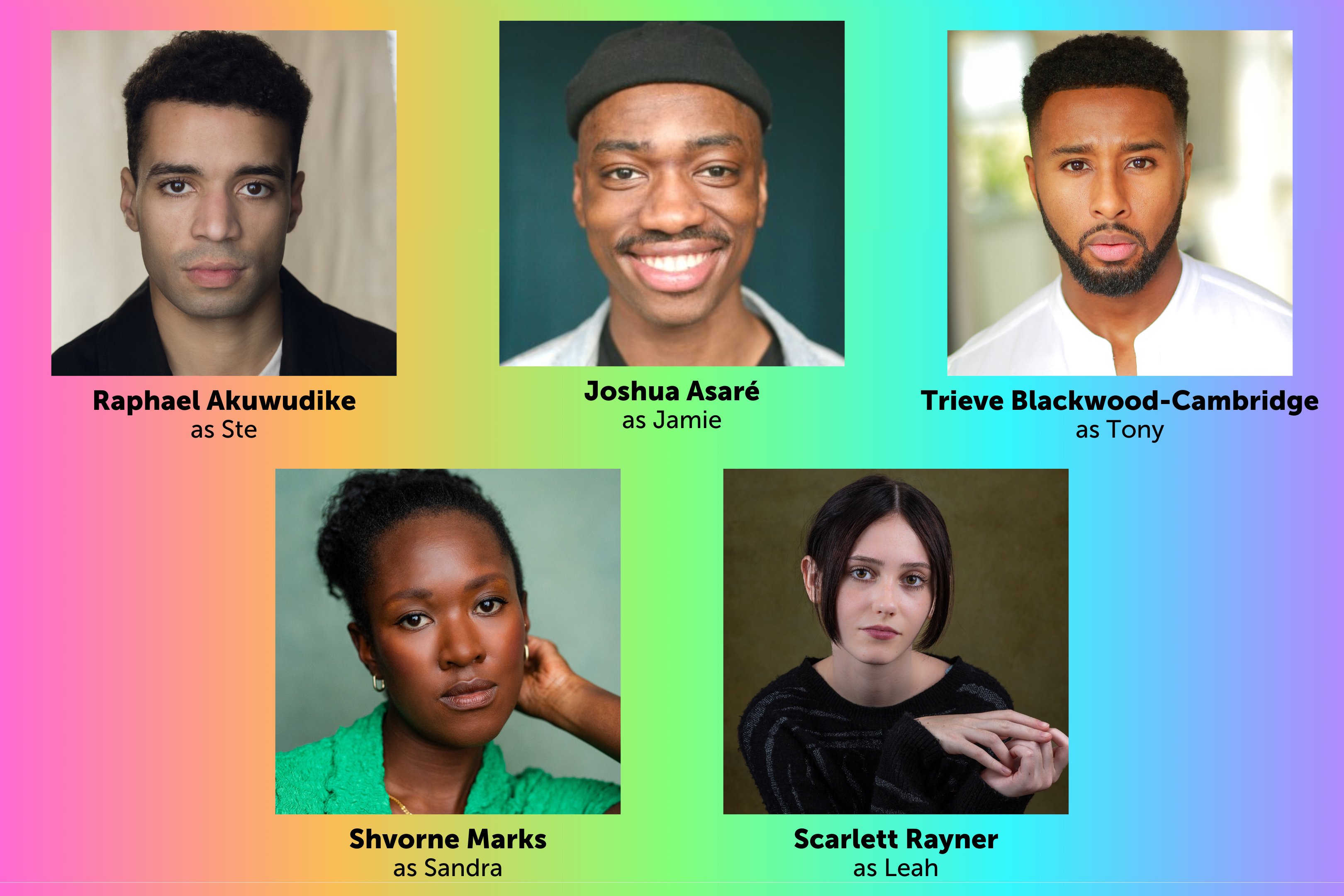 ABOUT THE SHOW
Teenage boys Ste and Jamie are neighbours on a South London estate. Jamie is more knowledgeable about The Sound of Music than football, while classmate Ste never misses a sports day. Both are being bullied, Jamie at school and Ste at home by his violent father and brother.
One night, Ste seeks refuge in Jamie's flat and, sharing a bed, the boys strike up a new relationship. Together, they come to terms with their sexuality and explore their feelings in this iconic story about community, friendship, rites of passage and what it is to be 16 and in love.
CREATIVES
Also announced today are the creative team bringing the show to life:
Writer Jonathan Harvey
Director Anthony Simpson-Pike
Set & Costume Designer Rosie Elnile
Lighting Designer Elliot Griggs
Sound Designer Xana
Movement & Intimacy Director Annie-Lunnette Deakin-Foster
Casting Director Isabella Odoffin CDG
Associate Director Robert Awosusi
Voice & Dialect Coach Joel Trill
Fight Director Bret Yount
Costume Supervisor Jackie Orton
Production Dramatherapist Wabriya King
Casting Assistant Joanna Sturrock
BEAUTIFUL THING comes to Stratford East from Fri 08 Sep - Sat 07 Oct.
A Theatre Royal Stratford East, Leeds Playhouse and HOME Manchester Production.