Here at Stratford East, we have a proud history of producing urgent, political theatre. We aim to tell the stories that need to be told for the here and now, with our community at the heart of our work.
We are re-opening our building with a season of new plays that asks audiences to question their role in the world:
Dipo Baruwa-Etti's THE SUN, THE MOON, AND THE STARS is a powerful exploration of one-woman's grief and quest for justice after the racially-motivated murder of her twin brother.
April De Angelis' EXTINCT tackled the climate emergency head on with testimonials from climate activists.
Our Youth Theatre's show SCREAM FIRE (FOR THE REVOLUTION) examines what it's like to be a young woman in today's world.
As part of our re-opening season, we are focusing on the idea of activism in theatre and the arts as a tool for change. How can theatre affect change? We want to put the spotlight on some incredible charities, campaigns and activists to shout about the work they do. We'll be adding new charities and groups to the list below each week - so keep your eyes peeled!

VOYAGE
Voyage is a genuinely BAME-led and run charity that empowers and enables predominately young Black people and affords them the skills and confidence to reach their potential and lead others. We were formed by the Black Police Association, an interest group formed by Black and Minority ethnic officers, in response to the Macpherson Enquiry 1999 to build stronger links between BAME youth and the authorities, which have historically underserved and over-policed them. Over the last 10 years we have run our successful Young Leaders for Safer Cities course across the most deprived boroughs and wards in London including Hackney, Tower Hamlets, Newham, Islington, Camden and Haringey. The course educates and empowers 100 young people each year on what it means and takes to be a leader and how to effectively handle and de-escalate challenging interactions with the police. We also run additional programmes and courses, such as for high-risk young people which offers tailored support to lead different lives with positive outcomes for them. Alongside these services, young people get a mentor as well as access to work experience and immersive events.
When young leaders successfully complete the course, they receive a Pearson's accredited level 2 BTEC qualification and join our graduates' scheme where they are guided and supported through their journey to employment or further education benefiting from our employability training, work opportunities and skills and confidence building events. Furthermore, not only are we BAME-led but our staff working with our young people also have lived experience and our work is constantly developed and updated through consultation with our youth advisory board who ensure that our services are both attractive and supportive for young black people. When students join voyage through our young leaders' courses, events and graduates' scheme they make likeminded friends and become part of a community of empowered and bright young people who want to make positive change.
Find out more about VOYAGE here.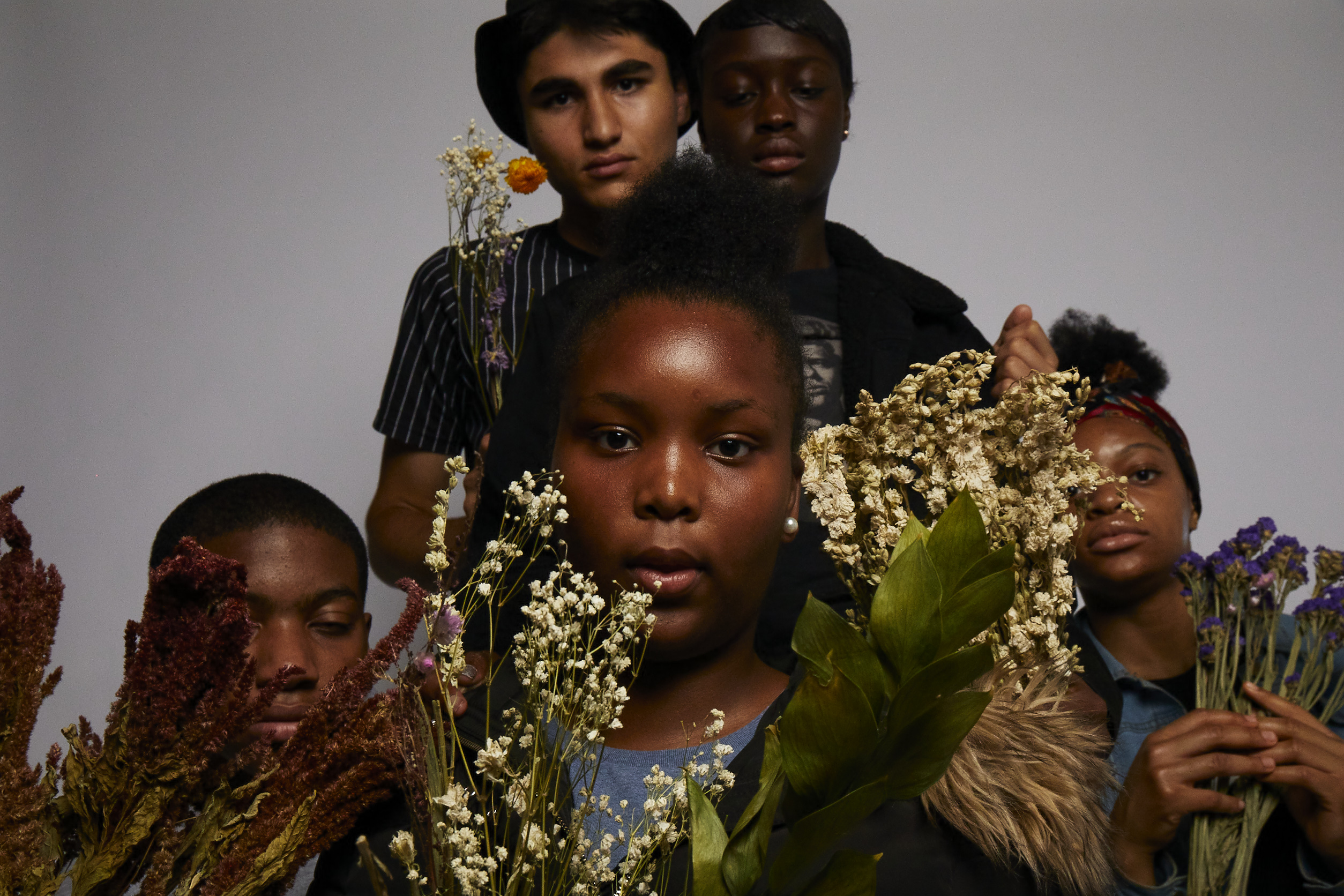 POWER THE FIGHT
Power The Fight was launched in 2019 to empower communities to end violence affecting young people in the UK. Power The Fight was established by Ben Lindsay, one of The Evening Standard's Progress 1000 London's most influential people for 2018.
Power The Fight has five main areas of work – training, online resource creation, providing support to families, engaging with policymakers and delivering culturally competent therapeutic services. In London, where we are based, we recognise that violence disproportionately affects young people from Black and minority ethnic backgrounds, but we also work with partners across the UK in areas which have high rates of youth violence and a predominantly white population.
Since our launch in January 2019, we have trained over 11,000 practitioners, parents and guardians, supported 22 families and worked with 262 young people, in addition to creating three series of online PowerTalks resources and undertaking the research project "Therapeutic Intervention For Peace - Culturally Competent Responses to Serious Youth Violence in London" from January to July 2020. Our 'Therapeutic Intervention For Peace' (TIP) report was launched in September 2020 and made recommendations for improving the availability and quality of vital support services for families from Black and minority ethnic backgrounds in London who are affected by violence.
In the coming year, in addition to developing 'Therapeutic Intervention For Peace' (TIP) in three schools and three London Boroughs, Power The Fight plans to offer our specialist training to a minimum of 3,000 practitioners across the statutory and voluntary sectors, and parents and guardians, who will in turn sustainably reach many thousands of vulnerable young people across the UK. We will continue to provide support to families, and to engage with community groups and youth service providers - as well as policy makers and leaders at local and national level - to advocate for system change to reduce youth violence.
Find out more about POWER THE FIGHT here.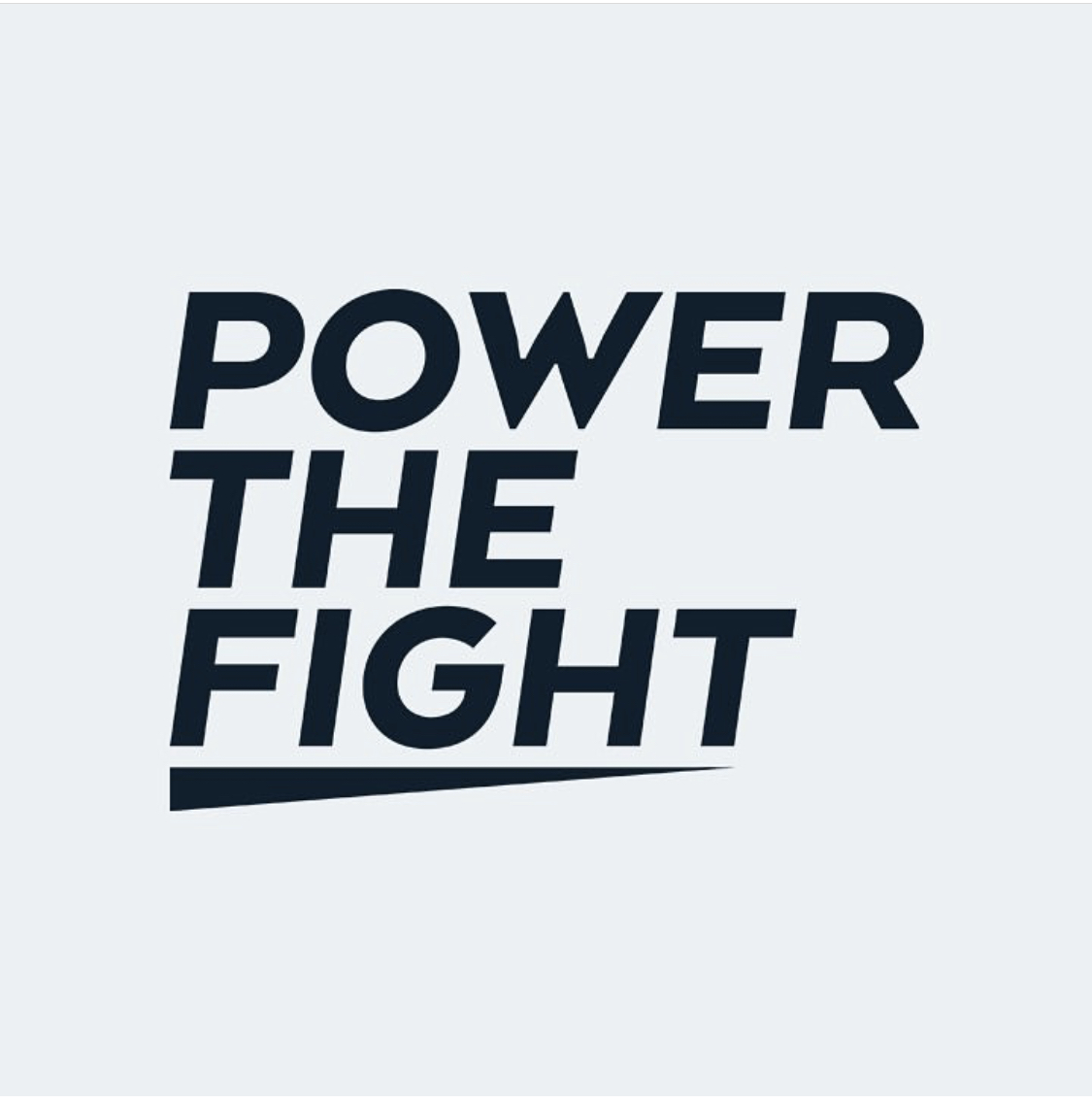 The 4FRONT Project
4FRONT was established in 2012 to provide a platform for young people who have been impacted by violence to create change. Since then, 4FRONT has pioneered an approach that empowers the young people most directly harmed by violence and the criminal justice system to be at the forefront of a grassroots movement for change. We fundamentally believe that there is a difference between reducing violence and building peace.
Their work centres healing and transformative justice whilst directly challenging the UK's addiction to criminalisation, policing and prisons. This approach has been shaped and influenced by best practice from around the world. By amplifying our members' voices and advocating for a holistic approach to build peace, we have transformed the way in which society understands how to support young people who have been affected by violence and shaped the agenda around how to tackle the systemic causes of it. We support 4FRONT members to transform their own lives, whilst uplifting their voices to create change in the system.
Their work centres racial justice and empowers members to recognise their strengths and identify systemic barriers to their progress. We specialise in providing culturally specific services, tailored to meet the needs of those with experiences of violence and the criminal justice system who identify as Black (which includes those who are Black British, African, Caribbean and Mixed Heritage). We not only acknowledge the impact of racism and discrimination on our members, we actively work to dismantle these systems.

ABBEY GARDENS
Abbey Gardens is an open-access harvest garden in the East London borough of Newham where anyone is welcome to participate in the communal growing of flowers, fruit and vegetables. We also hold regular free events, including a Summer Fair and a Harvest Festival.
The Abbey Gardens site is one of only two Scheduled Ancient Monuments in Newham and contains the remains of a 12th-century Cistercian abbey where monks once ran a kitchen garden. In 2006 a group of local residents formed Friends of Abbey Gardens, initially with the aim of rescuing the derelict site from vandalism and neglect. With the commissioning of an arts project entitled "What Will The Harvest Be?", the plan was made to turn Abbey Gardens into an open-access park and harvest garden.
The Friends of Abbey Gardens now want to ensure that Abbey Gardens continues to be used and managed by local people as an open-access site and harvest garden which improves the local environment, helps to build a stronger community, gives people an understanding of locally grown food and serves as a venue for cultural events.
The regular gardening sessions and larger events bring together people of all ages and backgrounds, giving them the opportunity to meet their neighbours, enjoy nature and learn many garden-related skills in a great community atmosphere.
The Friends of Abbey Gardens has grown into a group of about 60 volunteers, all with a variety of skills, experience and connections to contribute. The diversity of the group reflects the neighbourhood, and we have at least 20 nationalities between us.
We are always happy to welcome visitors and new gardeners, so come along and see us. Abbey Gardens is located at the end of Bakers Row, Stratford, E15.
Find out more about Abbey Gardens here.

ECOACTIVE
ecoACTIVE is an environmental education charity. They work with children, families and the local community. Their aim is to engage young people with the environment using hands-on learning experiences and encourage advocacy for both local and global environmental issues.
Based in east London, they have been an active organisation for almost 20 years. In the last five years, ecoActive has run over 2,600 sessions, reaching 69,000 young people and community members. Their dedicated team is there to support schools and local projects. They achieve this through educational workshops, forest school sessions and community garden development. They focus on working alongside underrepresented groups whose voices are often overlooked.
Their workshops introduce and connect young people to nature and engage older students in critical thinking on complex issues such as consumption, sustainability and climate change. Their sessions are fun, inclusive and accessible and can tailor them to suit a wide variety of educational needs, supporting the curriculum but also expand on environmental issues in a deeper context.
EcoActive is passionate about access to climate education as a tool for climate action. They hope to inspire and empower communities to become agents of change to create a more sustainable planet where social equality and diverse representation are at the forefront of the environmental movement.
Find out more about ecoActive here.