Assistant Director, Justina Kehinde, is giving us an inside look into how we're creating THE SUN, THE MOON, AND THE STARS. Check back each week for more insights!
WEEK 1
After a year of waiting, it's great to finally be in 'the room where it happens', especially when The Sun, The Moon, and The Stars is on the table. Dipo Baruwa-Etti's new play packs a punch, but before we launch in and pick the text apart, director Nadia Fall, asks each of us a question: "If you were a shoe, what shoe would you be?"
Comedy is a big part of this rehearsal room and an instant barrier-breaker (it turns out a lot of us feel like a good but used trainer, ready but worn). It's a short rehearsal process - three weeks in total - but Kibong Tanji, our indomitable actress, has already mastered most of her lines. That's where Dannielle 'Rhimes' Westwood comes in. As a movement director her role is to bring the text alive through movement. Over the next few days Kibong's physical strength is tested (ever tried to plank on a chair while reciting rhyming couplets?), as well as her voice. A karaoke battle-off took place on Wednesday and let's just say the verdict is still out on who won the showdown!
As an assistant director, noting any changes to the script or staging of the show is a key part of my role as well as research. Across the week new images - geographical maps, pictures of the various locations mentioned in the play, and spider diagrams begin to fill up the walls as we plan the journey of the text. It's an exciting process and I'm already looking forward to next week when we start to stagger through runs, publish the trailer and see the story begin come to life.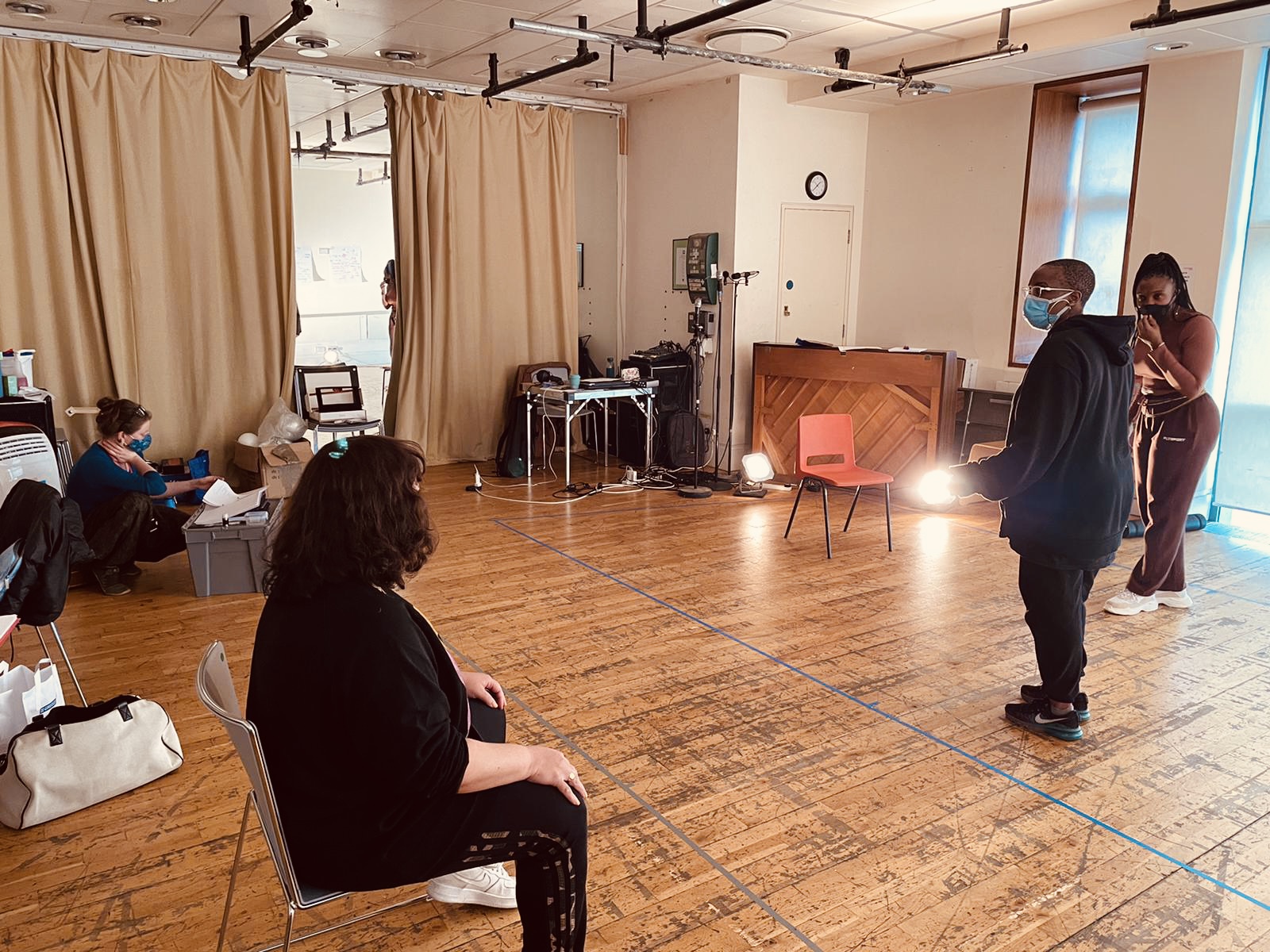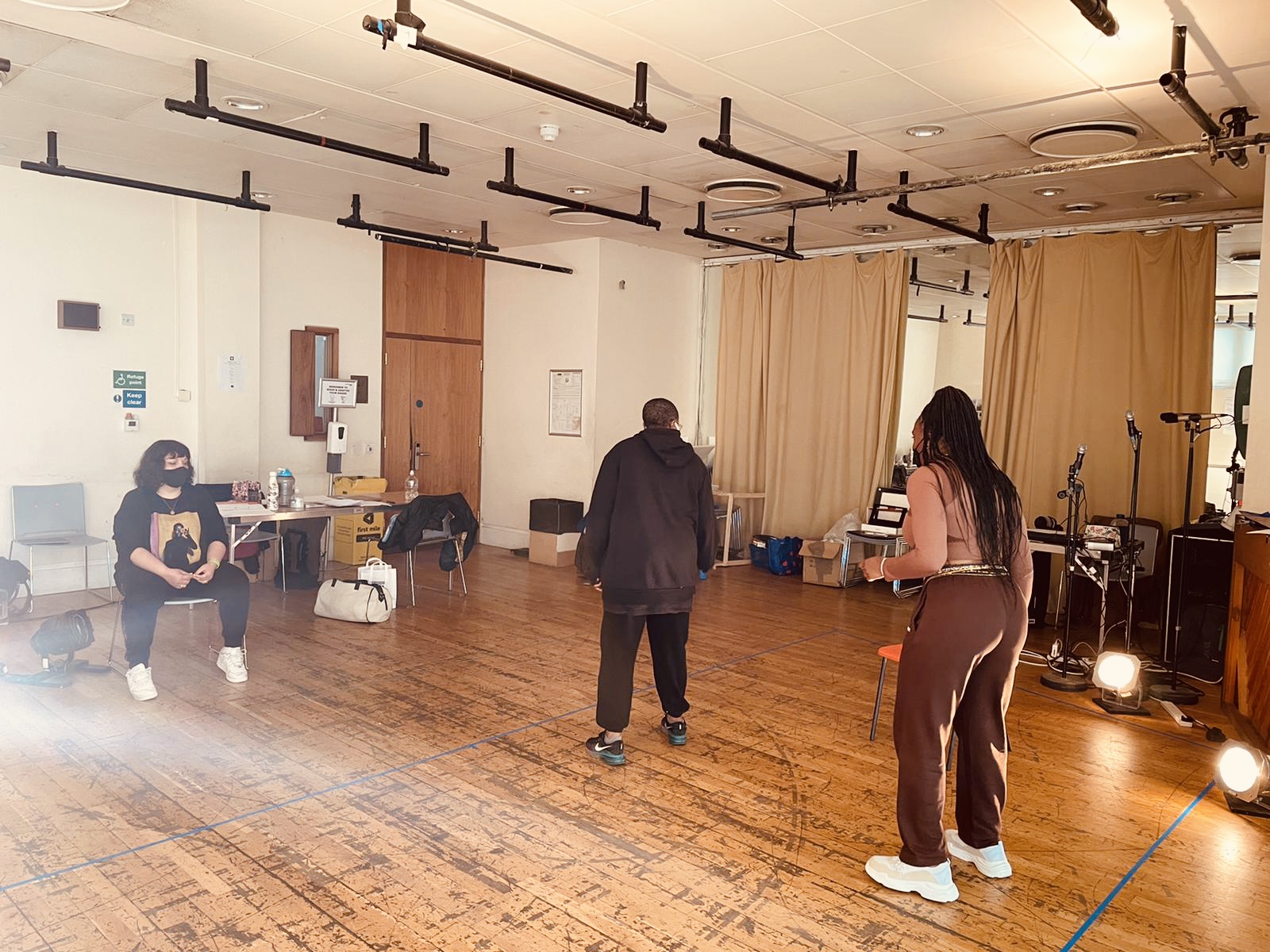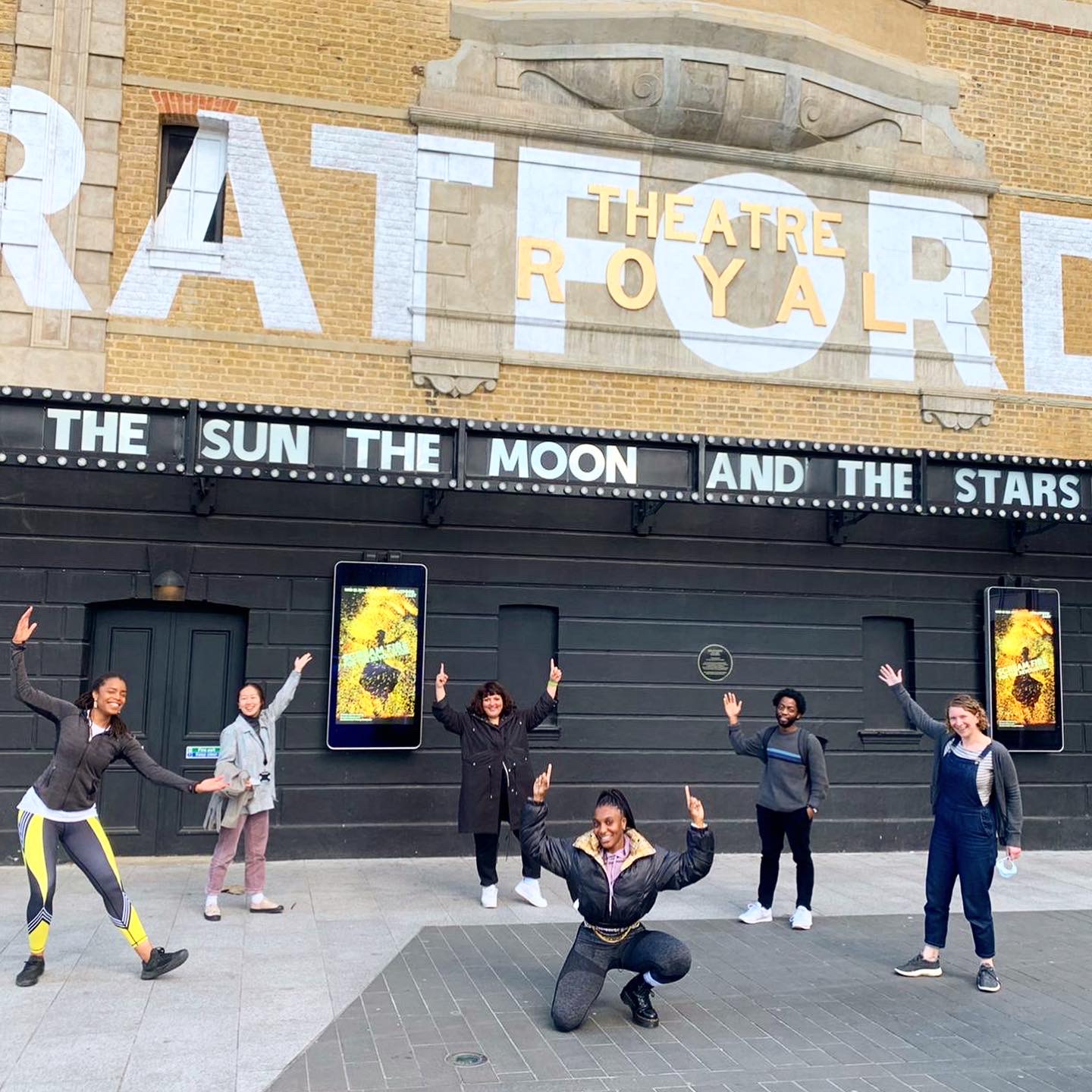 WEEK 2
'Ain't no mountain high enough' is one of the greatest end credit tracks of all time (shout out Sister Act 2!). It's also an epic Motown love song championing the emotional dexterity of love, which (when it's on point) can overcome the tallest mountains, the deepest valleys and the widest riverbanks to keep lovers together.
In our second week of rehearsals, we've been exploring the emotional landscape of the play and what it takes to transform a great piece of writing into a living, breathing experience. In the room Nadia, our director, often talks about finding the light and shade in a line or passage. Part of this comes through deeper textual analysis, but also in breaking the text down into units. Units are sections of a scene. A unit often contains a very clear objective which, once the character achieves it, ends the unit. Breaking a text down into units (also known as beats) enables the text to be more manageable both for the actor(s) and the director. But units can even be broken down further, especially when you start to do detailed analysis of a scene and a character's intentions. In our rehearsal room we refer to these smaller divisions as coffee breaks (although we're mostly choosing water as our preferred beverage. #StayHydrated).
After breaking the play apart and finding the colour and detail, we've now started building it back up again, and have even done some early staggered runs on the stage itself. Next week we head into tech where the emotional light and shade is about to meet the visual - and I know it's going to make a beautiful picture.

WEEK 3
Setting and teching a show is an exhilarating, nerve-wracking experience. Setting a show happens during the final week of rehearsals and across the first few shows, which are called previews. Previews enable the director to watch the show in full swing…and change it. They might re-work the blocking, rediscover a new intention in a line, change a costume and even re-design the light and sound effects. It's exhilarating because it's when a play is most alive, most fresh, most flexible. It's nerve-wracking because there's the pressure to get it 'right', to make it better than it's been in rehearsals (and by that time it's usually very good!), and most importantly, a willingness to change. It's a real test of courage and creativity, especially for actors who might have settled into a routine or rhythm, but it's also the final coat of polish that helps a production shine. The Tech (technical run) is another important part of finalising a production. It's a long process where the crew and cast start working together for the first time. Lights are positioned and focused, props are established and the entire technical run of the play is programmed. Once both these elements are completed the show is 'finished', and the run begins.
As we head into tech tomorrow it will be all hands on deck. As an assistant director my role might involve taking down the director's notes, being available to support the stage manager, or even work with our actor to run-lines and rehearse new blocking. It's the final push up the mountain, but we've got the stamina, and the final version will be worth every ounce of effort and energy. So make sure to book a ticket and join us on the final leg of our wonderful journey!