Kick back and relax at the Stratford East Bar serving delicious food from Island Vibez Kitchen Stratford. 
Island Vibez Kitchen Stratford aims to serve healthy, tasty, home-cooked Caribbean fusion food full of flavour with only good vibez! Click here for our LAUNCH EVENT.
IVK founder Pravie Maharaj says, "Since I arrived in England in 2006 there has been an explosion of chicken shop fried food, and we aim for IVK to bring healthy home cooked food to the young aim to offer a better alternative. IVK came from my desire to represent all the Caribbean Islands, unlike a typical Caribbean restaurant that just predominantly represents Jamaican food. Trinidad and Tobago cuisine reflects a fusion of African, Creole, Indian-South Asian, Chinese, Amerindian, Arab, European, and Latin American-Spanish-Portuguese cuisines."
Please email reservations@stratfordeast.com to book a table.
Island Vibez Kitchen Stratford will start serving food from Wed 29 Jan 2020.
Opening hours for Thu 23 - Tue 28 Jan
23 Jan: 5pm–11pm
24-25 Jan: 5pm–midnight
27-28 Jan: 5pm–11pm

Opening hours from Wed 29 Jan
Mon-Thu: 10am-11pm
Fri-Sat: 10am-midnight
Sun: 12pm-6pm (1st Sun of each month, 12pm-11pm)
Kitchen hours from Wed 29 Jan
Mon-Sat: 12-10pm
Sun: 12-6pm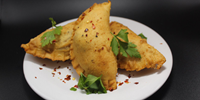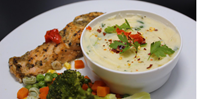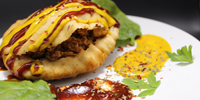 Photo of Stratford East bar by Rabee Radwan