Theatre Royal Stratford East today announce three shows opening at the theatre next year - Cirque Berserk!, Shebeen and Sleeping Beauty.
Celebrated theatre circus company Cirque Berserk!, now in their fifth year, make their Theatre Royal Stratford East debut on the 3 and 4 April as part of an extensive UK tour.
In June, Mufaro Makubika's Shebeen - the Nottingham Playhouse production in association with Theatre Royal Stratford East – plays for a limited 3 week run follow its première in Nottingham. Matthew Xia directs Karl Collins as George. Shebeen has been shortlisted for Alfred Fagon Best New Play of the Year award.
With their pantomime Rapunzel currently playing in the main house, Theatre Royal Stratford East's 2018 pantomime is today announced as Sleeping Beauty.
Zippos Presents
CIRQUE BERSERK!
3 – 4 April
Showcasing the finest in traditional circus thrills and skills, Cirque Berserk! celebrates the 250th anniversary of the invention of Circus by bringing this treasured form of live entertainment bang up-to-date in a jaw-dropping spectacular created especially for the theatre.
Combining contemporary cirque-style artistry with adrenaline-fuelled stunt action, this astoundingly talented international troupe includes over thirty jugglers, acrobats, aerialists, dancers, drummers and daredevil stuntmen. Featuring the world's most hair-raising circus act - the legendary motorcycle 'Globe of Death'.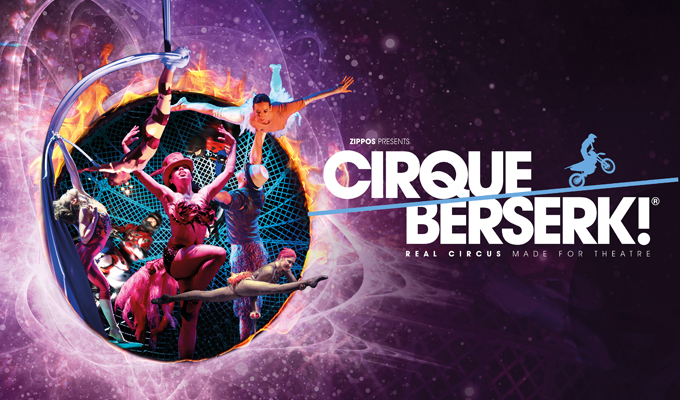 Nottingham Playhouse in Association with Theatre Royal Stratford East present
The world première of
SHEBEEN
By Mufaro Makubika
20 June – 7 July
Press night: 21 June
Cast includes: Karl Collins (George)
Director Matthew Xia; Designer Grace Smart; Lighting Designer Ciarán Cunningham
Sound Designer/Composer Richard Hammarton; Dramaturg Kirsty Patrick Ward
'Do you think dreams are wasted on people like us?'
It's a hot and humid summer in 1958 St Anns, Nottingham. Tempers are flaring and Teddy Boys are on the march. Jamaican couple Pearl and George are helping Caribbean migrants to cut loose by hosting a forbidden party at their Shebeen.
Pearl has dreams of opening a restaurant on the Wells Road. George, a retired boxer, has hung his dreams next to his gloves. A young interracial couple are falling in love and figuring out how to be together.
As tensions mount on a night filled with rum, calypso and dancing, and with the Shebeen under threat from the police, everyone is forced to confront the uncomfortable truths their relationships are built upon.
This world premiere by Nottingham writer, Mufaro Makubika, shines a light on a community under siege and the sacrifices made for love.
Shebeen has been shortlisted for the Alfred Fagon Best New Play of the Year award. The award ceremony will take place on Friday 8 December 2017.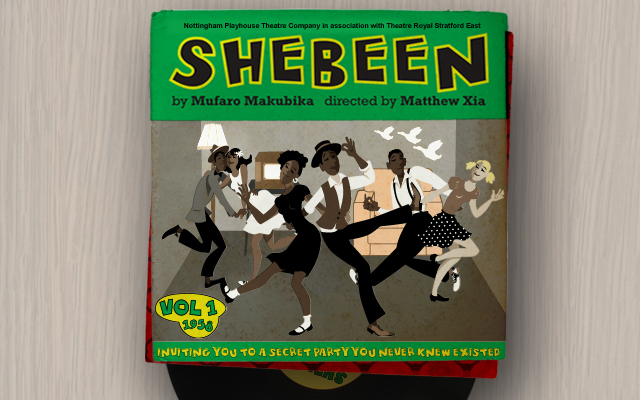 Theatre Royal Stratford East presents
SLEEPING BEAUTY
Christmas 2018
Theatre Royal Stratford goes far East for a brand new festive adventure!
Sleeping Beauty has been in a deep sleep for a hundred years... but wakes to find herself in a strange city with a cruel fairy hot on her heels...
Expect Theatre Royal Stratford East's much-loved mix of original songs, cracking jokes and a huge sprinkling of magic in London's must-see pantomime.