Co-founder of OPIA Theatre Company, Masha Kevinovna writes about new play The Girl With Glitter In Her Eye, which is playing 8-10 Feb at Gerry's Studio as part of our Stronger Than Fear festival.
A couple of months ago it was near impossible to scroll down social media without seeing a post tagged #metoo. The hashtag flooded Instagram, Facebook and Twitter uncovering a sea of personal stories with it. Stories of sexual assault, rape, harassment… stories that were shocking and stories that were mundane, which in some way was more hitting because it was so recognisable, stories that made women nod in response 'yes that happened to me too'.
Each of us in OPIA were either survivors of sexual assault/harassment, rape or knew someone who was a survivor... The Girl With Glitter In Her Eye was written in response to #metoo and looks in particular at 'unresolved sexual trauma' that occurs when someone who has experienced rape or assault a long time ago and has never been able to settle their feelings and reactions to the incident. To voice and unearth the past is incredibly difficult and requires inner strength and bravery.
One of the core focuses of OPIA is to create work collaboratively and this project definitely embraces that. Once I had written the first draft I shared it with the Company where together we developed the script further. OPIA consists of 10 female/non-binary artists whose strengths lie in various art forms such as film making, composing, poetry, music and singing so thanks to the generosity and sheer talent of each Company member meant that the script transformed into a multi-disciplinary piece.
It's a heartfelt, sometimes playful show where a female Greek Chorus use text, original songs, movement and poetry to narrate the story of 1, a girl reeling from a past, brutal trauma who is faced with the impossibility of finding the right words for a pain that she has never understood.
The Girl With Glitter In Her Eye is playing 8-10 Feb at Gerry's Studio as part of our Stronger Than Fear festival. You can book tickets here.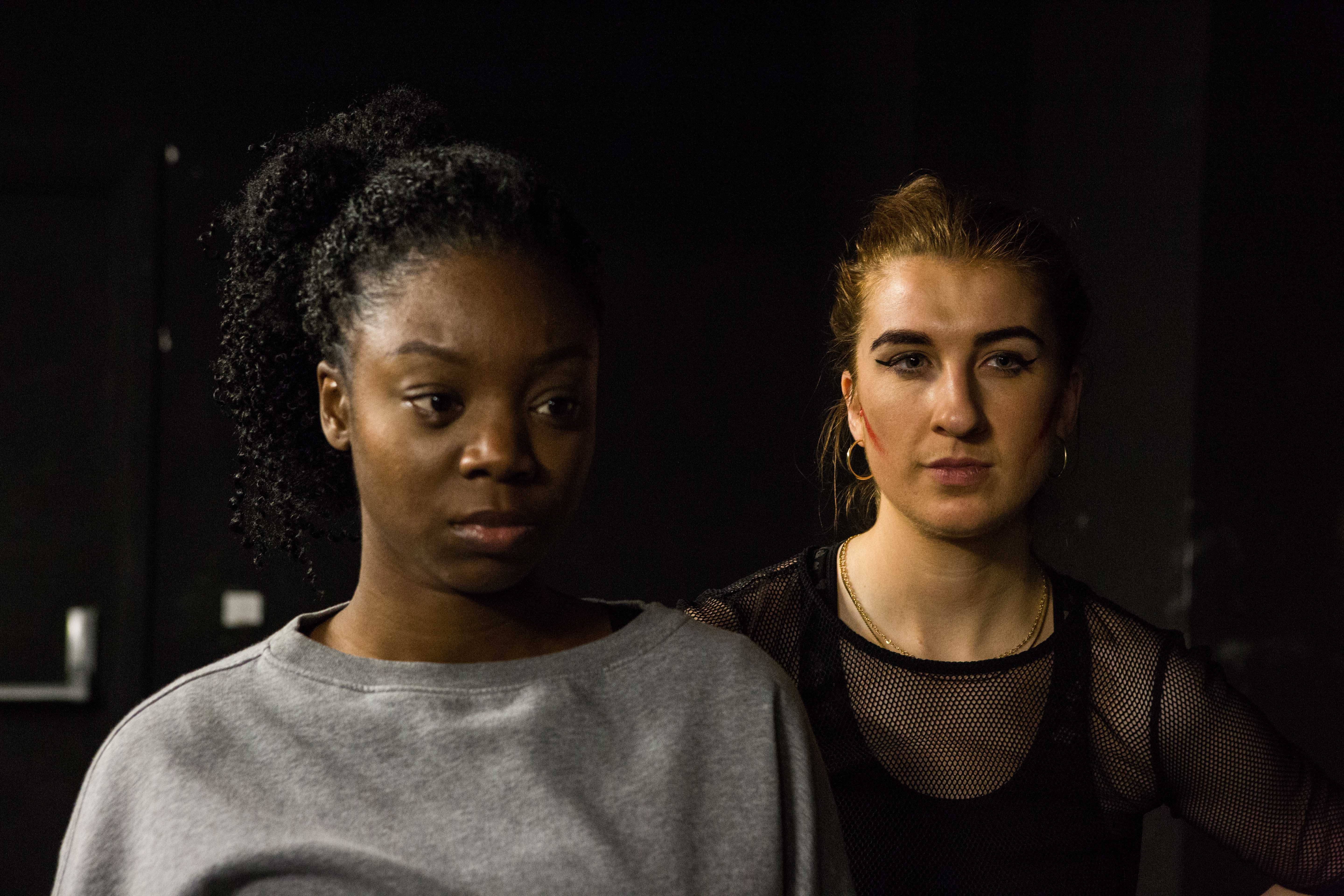 Photos by Ali Wright