Gerry's
Directly opposite Theatre Workshop Bar in Gerry Raffles Square is Gerry's, offering a selection of great coffees, delicious vegan cakes and tasty homemade soups, paninis and pizzas. We also sell a selection of wines and locally-produced beer and cider! With free wi-fi it's also a great space to meet, work and study. 
New for 2017: Grab a pizza the action at Gerry's!
Gerry's now has its very own pizza oven and four delicious toppings to choose from- Margarita, Four Cheese, Chicken and Pesto or Pepperoni. You can also get great deals: 
Margarita pizza and beer or wine £8.00
Topped pizza and beer or wine £9.00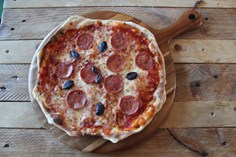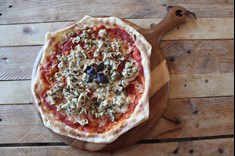 Gerry's Studio
Gerry's also has a theatre studio space where we present some of the most cutting-edge shows on the London theatre scene. Click here to see what's coming up. 
If you would like to submit your work for consideration for our Studio space, please send information directly to Associate Producer Daisy Hale at dhale@stratfordeast.com - this can be in the form of a script, video links, invites to see work or a tour pack. 
Daisy also programmes a rolling season of events for our cafe space. If you're a poet, artist, cabaret artist, singer, musician or want to host your own night, please get in touch.
Currently showing:
FIX - 4 - 21 Oct
Coming up:
Joy - 24 Oct - 4 Nov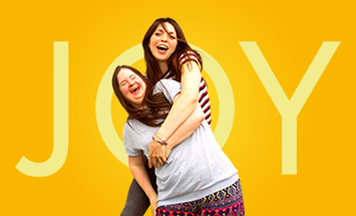 The Butch Monologues - 8 - 10 Nov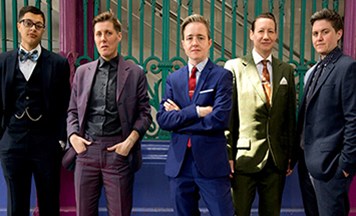 Gerry's opening hours:
Monday 9am – 10pm
Tuesday 9am – 10pm
Wednesday 9am – 11pm
Thursday 9am – 11pm CABARET NIGHT
Friday 9am – 11pm
Saturday 9am – 11pm ACOUSTIC SESSIONS Live Music 17:30-19:30
Sunday 9am – 10pm
For more information or to book a table email gerrys@stratfordeast.com