So today officially marks Week One of the Summer in London rehearsals completed!! And what a week it's been.....I've left my small town in the Midlands and moved to London; completed 5 mega intense workouts; shared an awkward 'get to know you pizza' with my new housemate; Dean; got an Oyster card; strolled the Olympic park eating ice cream; listened to hundreds of Gallagher brother interviews whilst learning and studying the Manchester accent; only burnt toast once; saw an amazing show at the Battersea Arts Centre; filmed a few promo videos and completed 5 awesome days of rehearsals.
Summer rehearsals have kicked off, colliding with an amazing heatwave! The type of heatwave where us Brits say "I mean I like it warm but this.... this is TOO warm."

I mean don't get me wrong I love the summer, it's my favourite time of year, but working out in this heat was a real shock to system. Rikki Beadle-Blair- our amazing writer and director- starts each rehearsal day with an hour workout. I mean it's amazing and I'm hoping by the end of the rehearsal process I'll be a 6ft ripped buff version of the guy I used to be, although I'm 5'6" there's only so much exercise can do... Ha here's hoping and here's a post workout attractive selfie
... I might get some 'I survived' t-shirts printed for the end of the rehearsal process, ha. It's amazing though and it's building our energy every single day. Rikki teaches you to feel confident in yourself and what better way to do that then to get fit?!

So this week started with meeting our amazing lovely Assistant Director Sarah Meadows and our fantastic stage manager Marie (who by the way is an actual prop legend.)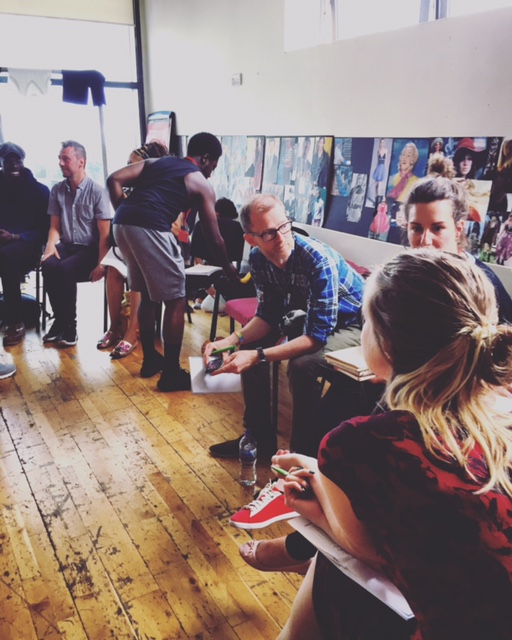 We also had a chance to meet everyone at the theatre and of course the boss man- Artistic Director Kerry Michael. Here he is: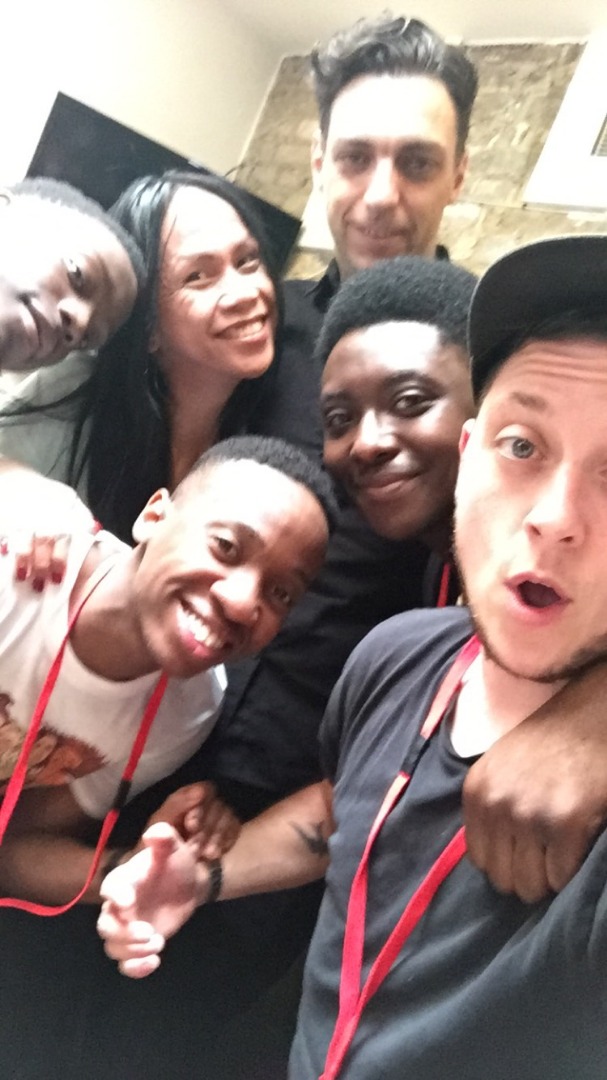 Day 2: We got the chance to have a look at our enchanting Summer park set and my word, it's incredible. I can't wait for people to see it, along with our amazing swan boat (a date I take our lady Summer on.) We really have a talented bunch of designers behind us. It's going to be so vibrant and different to any sets you've seen.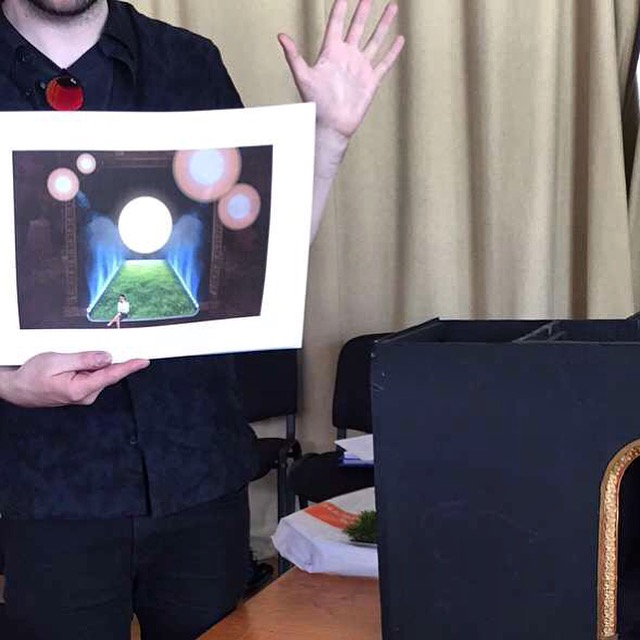 So as the week went on I thought I might use our intense rehearsal process to get really fit and healthy and try to drink more water and eat well etc, although that kind of went out the window last week when the boys discovered an amazing thai food place on lunch. We sat outside as if we were lunching in the Mediterranean somewhere- Costa del Stratford East.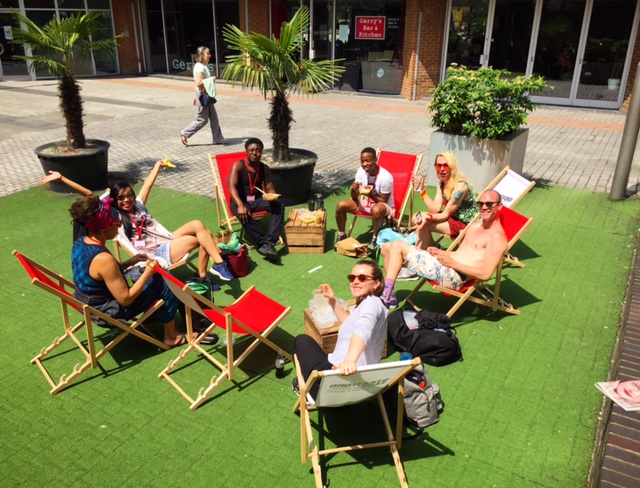 Along with blocking and line learning this week we've also had an amazing opportunity to film some promo videos that I can't wait to see. We all jumped in taxis on Thursday and headed to the Olympic Park to create an awesome video.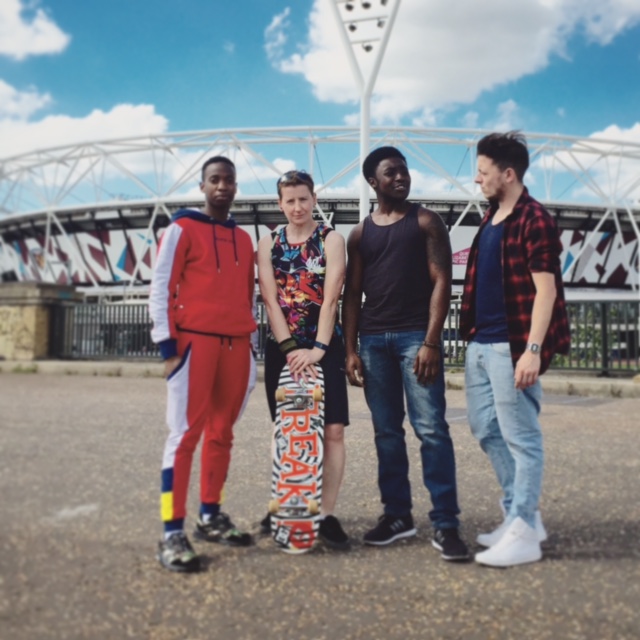 We each filmed a bit to camera in our character; I play Jack, a cheeky chap from Manchester who's desperate to make something of himself and go on to escape his past, but he gets far too distracted by friends and pretty ladies.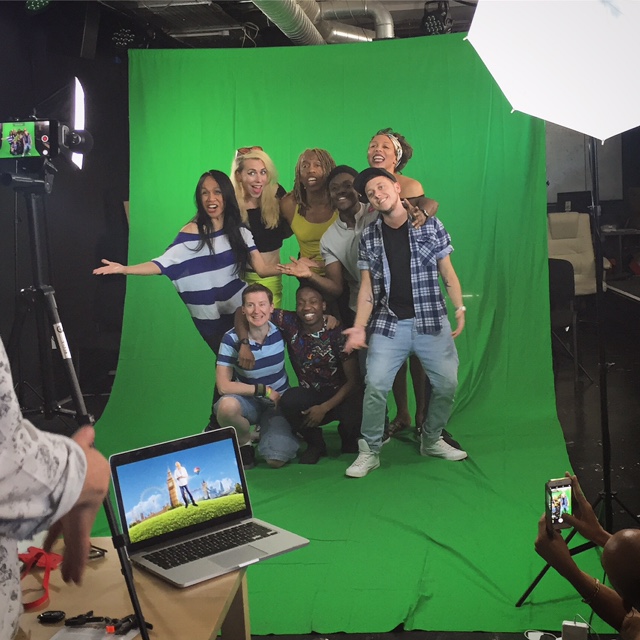 I can't wait to see the vids, we also did a cheeky bit of filming with a top chap called Marcus who's basically going to super impose awesomeness behind us ha.
My first week in London has been busy, hectic, exciting and just as much fun as I imagined. Along with finding the local Aldi I also got time to go and watch our awesome Emma's performance at the Battersea Arts Centre, Rituals For Change. It's on this week if you fancy seeing something inspiring and transformative.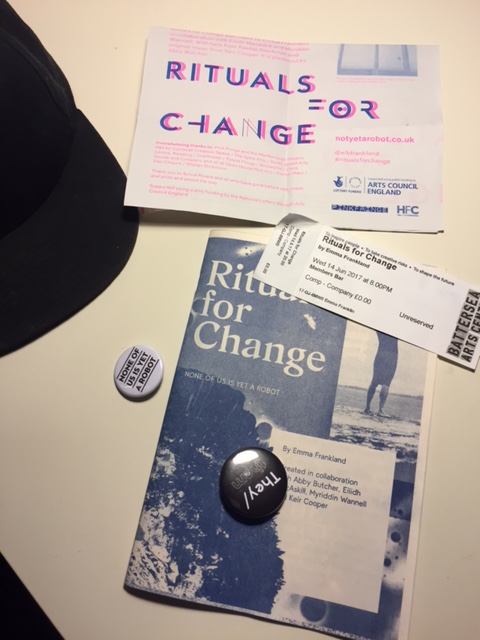 I can't quite believe how lucky I am to be working with such a talented cast and director. It really is exciting to be a part of, Not only is this an extremely different story to anything seen in theatres before but I think we might be part of something that will really help make a positive difference to the world. Bring on Week Two and those five workouts, ha!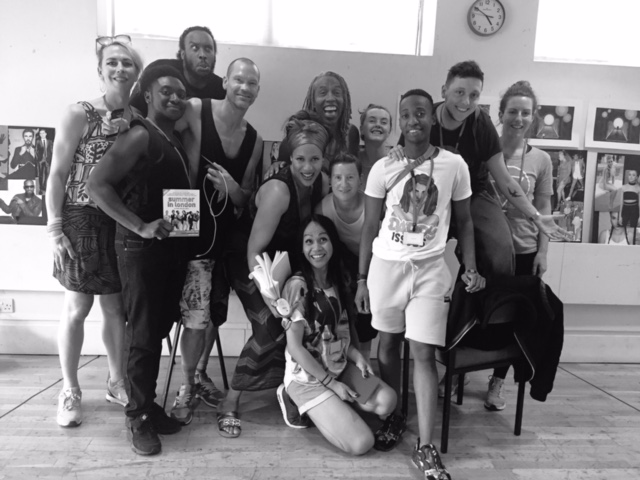 Ash p x